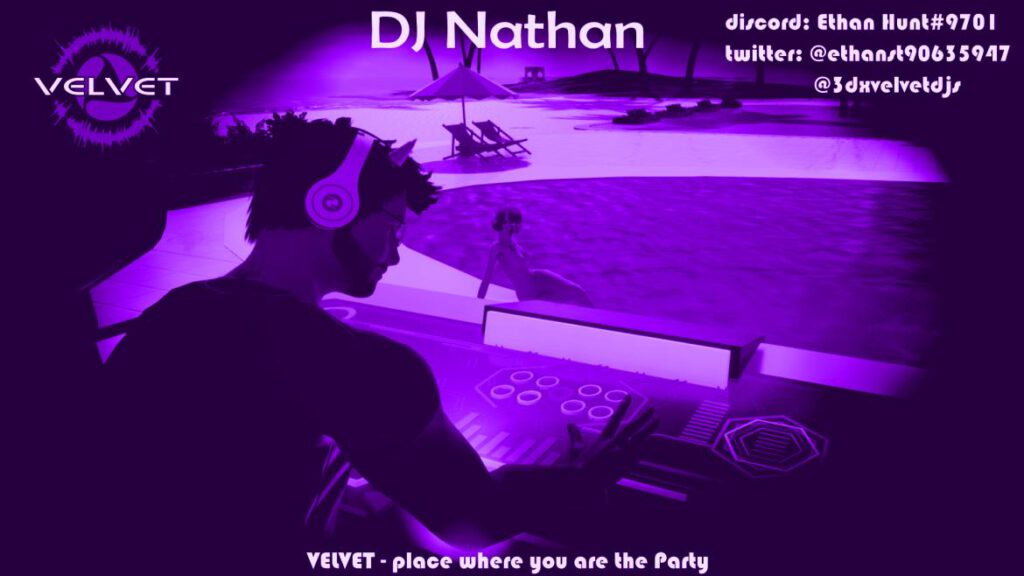 Favourite color is white and blue cyan
name: NathanHauk
What is your music style
My style music is trance , deep house , disco , funky house , house music
How did you get into DJing in 3dxchat
A friend one day asking me if i want djing and i say yes and its like that i get in DJing for the first time.
What do you do when you are not DJing in 3dxchat?
I build all the time. You probably saw my Waikiki Atol Beach or some other rooms too.
discord: Ethan Hunt#9701
twitter: @ethanst90635947
@3dxvelvetdjs