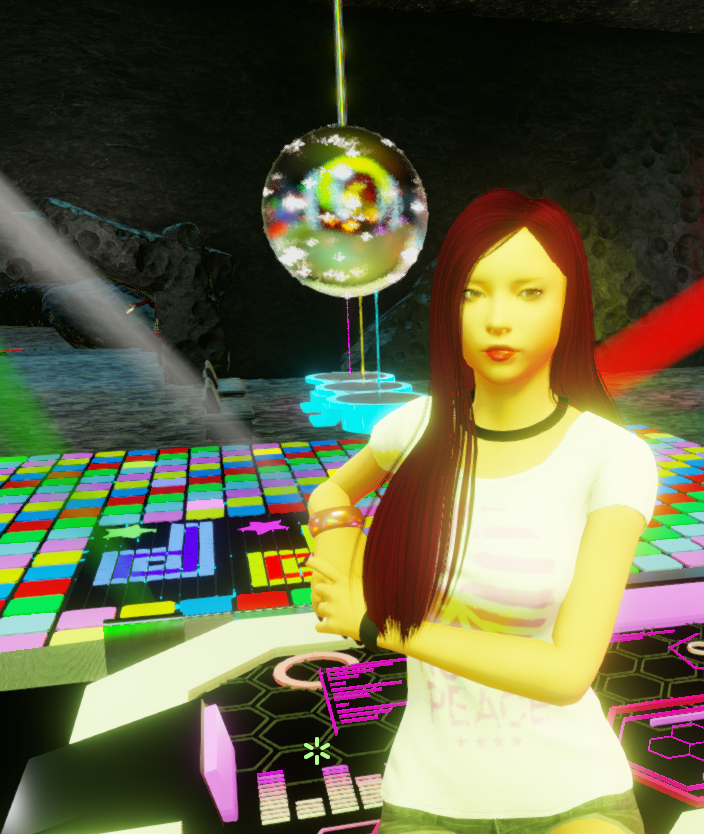 Hey there I'm DJPerrie500 ( the number is a tribute to an old profile in another world ) and here's my card

My Style : A to B with the odd creative flash .
I like to think I have good ears and pick the best songs . I love to DJ to a theme .
Give me a genre or a decade and I'm happiest .
Genres : Was brought up listening to Soul , Disco and 80's so those are my favourites .
I also DJ rock but nothing too shouty , Indie , Hip Hop ( strictly Old Skool )
Why DJing : Because I love people messaging me telling me what song I'm playing LOL .. no I used to DJ in real life but a bad time put a stop to that so it's good to get some of that buzz in here .
And it's better than running up to random people shouting " Listen to this " that just gets you ignored.
A Little Bit About Me : I work as a nurse during the day and when I'm not buried in my headphones escaping this crazy world I also like to walk my dog , watch Newcastle United play ( usually badly ) , eat cake and buy Converse Trainers ..