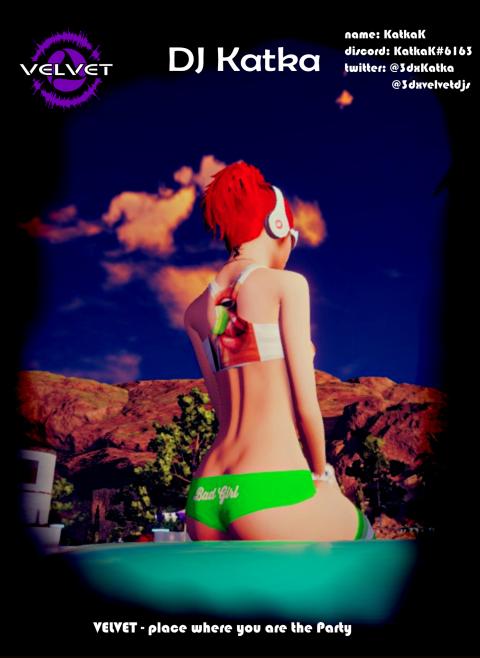 Frivolous butterfly – sweet but walking chaos
What is your music style ?
Mostly trance. Probably influenced by teenage party girl times. Still only learning mixing but sometimes switch to hardstyle with good vocals.
How did you get into DJing in 3dxchat ?
When was in White Breeze, one day DJ dropped last minute so I said I will play some tunes. Prepared in VDJ and after number of people liked my set.. so I bought Hercules mixer and started taking it more seriously.
What you do when you are not DJing in 3dxchat?
Random stuff – making Betty happy, crashing weddings, messing around in other rooms posting on twitter, escorting – just having fun.

discord: KatkaK#6163
twitter: @3dxKatka
@3dxvelvetdjs