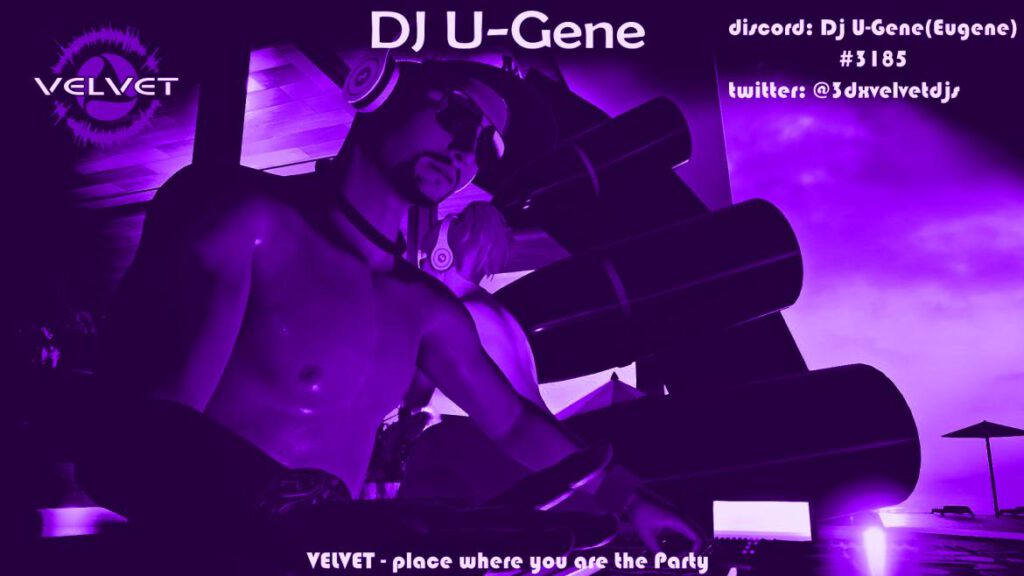 Russian raver and dj who's fallen in Trance

Name: Eugene
What is your music style?
I was junglist and drum n bass DJ in real life some years ago,but now 90% in trance. I can also play harder styles, but trance took me whole 🙂 .

How did you get into DJing in 3dxchat?
After I stopped DJing in real life , I've started mixing  in 3dx in 2013 when got a chance.
I realized that simply cannot live without that, without vibes of sharing music and vibes through my music.
What do you do when you are not DJing in 3dxchat?

Playing computer games (curently Kingdoms of Amalur Re-Reckoning and STAR WARS™ The Old Republic:), looking for new music and movies sometimes.
Day time at work.
discord: Dj U-Gene(Eugene)#3185
twitter: @3dxvelvetdjs